Kano art promotion foundation receives designated management and manages the Kanou, Yasugi-shi art museum.
Yasugi Kano Museum Of Art
Yasugi Kano Museum Of Art is one of the best Bizen Ware Museums in Japan.
Founded by the late KANO Hiroki in October, 1996 in Fube located up the Iinashi River that flows through Yasugi City, Shimane Prefecture. 
His chief objective was to develop his hometown by providing a programme of  educational activities through lifelong learning and cultural works at the museum.
Enjoy yourself in the comfortable surroundings in scenic beauty with seasonal flowers and the limpid stream in front. 
"Matcha" (Japanese powdered green tea) will be served for visitors.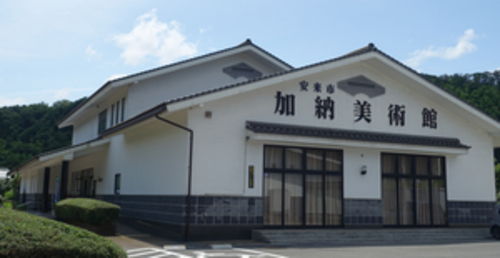 Greetings
 The museum was opened on November 1, 1996, in Fube, Hirose-cho, Yasugi City (former Hirose Town).
The museum was established by the late Puyi Kano in the hope that it would serve as a base for cultural activities and lifelong learning, in order to promote the development of culture in his hometown.
The motive for the establishment of the museum was the desire to collect the works of Puyi's father, Tatsuo Kano (pseudonym Kanrai), who was a painter, and to preserve the copies of the 300 letters of petition that Kanrai sent to President Elpidio Quirino, the 6th Philippine President, and others after the war, in his effort to save the lives of Japanese war criminals in the Philippines. The reason for this is to preserve the copies of the letters. At the same time, the museum received a strong request to house works of art donated by artists from Hirose.


 However, we felt that with only this many works of art, people would not come to such a mountainous area, so we decided to collect new works of tea ceremony and ceramic art, which were also his hobbies. In particular, since he was running a company in Okayama, he concentrated on collecting works related to Bizen ware and tea ceramics from all over Japan.


 Currently, we have about 500 pieces in our collection, including Bizen ware including Kobizen ware and works by five living national treasures. The tea house also has a collection of about 400 pieces of tea bowls, including works by artists of the Order of Cultural Merit and living national treasures. The museum also has a large collection of paintings and sculptures by local artists.


 Recently, the museum has been focusing on its mission of researching, exhibiting, and preserving works of art, as well as uncovering local art and cultural heritage, and introducing outstanding cultural and artistic works from all over Japan to the local community.


 In recent years, as the most important mission of the museum, we have been operating our activities in line with President Quirino's desire for peace, "Forgive the unforgivable," a great lesson learned by Kano Kanrei from his campaign for the release of Japanese war criminals in the Philippines after the war. We will continue to strive to be an art museum that seeks lasting peace.


 It is a 30-minute drive from Yasugi Station. It is a beautiful place full of nature with the clear stream of the Iinashi River in front of the museum and flowers blooming in all four seasons. Matcha (powdered green tea) is waiting for you.
 Please stop by.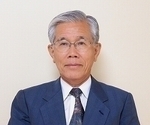 Yasugi kano museum of art
Public Interest Incorporated Foundation Kano Art Promotion Foundation
Jiro Kano, Board Chairman
WHAT'S ON  (Some of the items on exhibit are changed twice a year.)
* Paintings and calligraphic works by KANO Kanrai (120 items).
* Bizen Ware produced by 5 living national treasures (290 items).
* Bizen Ware by ceramists designated by Okayama Prefecture as living intangible cultural assets (196 items).
Features : Displayed are old Bizen Ware produced in Azuchi - Momoyama Period (1568 - 1600), items collected from 15 owners, all of which are designated by Okayama Prefecture as cultural properties, and
promising young ceramists'works.
* Japanese paintings drawn by ONO Chikkyo and IKEDA Yoson (72 items).
     Both were born in Okayama and recipients of Order of Cultural Merit
* Tea bowls produced by Raku the eighth, ARAKAWA Toyozo, KAWAI Kanjiro and others (276 items).
* Carvings and paintings by local artists (NISHIDA Meishi, HOSODA Yasuhiro and AOTO Kei)(66 items).
* KANO Kanrai's records of the petition for the release of Philippine war prisoners and for the commutation of their death sentence.
OPENING TIMES
Open all year round : 9:00am - 4:30 pm  (Last admission : 4:00pm)
Closed : 25 December through 10 January.
ADMISSION PRICES(inclusive of the annexe)
     * Adult : ¥1100
     * student (primary / secondary / high school / college) : ¥550
     * Group rate (over 20 persons) :¥900
     * The Museum yearly pass : Adult : ¥3000     Student : ¥1500
      Valid for : one year
     Privileges : *Up to 2 companions of passport members will receive a 20% discount on the admission fee.
                    *Members receive a 10% discount on some items.
ACCESS AND TRANSPORTATION
Private access by car from
* Matsue : Take Route 9 (about half an hour's drive) and turn right at the Arashima T-crossing to Hirose.
(Avoid Route 432 because it is too narrow for traffic and is easy to freeze.)
* Yasugi Interchange : Turn left at the third traffic lights to Hirose.
* JR Yasugi Station : About 30 minutes' drive.
* Yonago : Take Route 9 (about 20 minutes' drive) and turn left at the entrance to Kiyomizudera to Hirose via "Hakucho(Swan) Road".
(avoid Route 257 because it is too narrow for traffic and is easy to freeze.)
* Yokota via Orochi Loop Line : Take Route 432 to Yasugi / Hirose.
Buses
【Timetable】   
 ☆When coming, please change to the [Nishihida Line] (bound for "Kano Art Museum Entrance") at Hirose   Bus Terminal.
※For details and the latest information, please check the link below.


Yasugi City Yellow Bus Timetable